White Spaces Consulting
WSC enables "mid corporates" to achieve sustainable EBIDTA growth through effective alignment and development of their structure, processes, operations and people with significant portion of fees linked to success in delivering improvement in EBIDTA!
The founder of WSC is Jyotirmoy Bose, BTech, IITD, PGDBM, IIMC who has over 20 years of diverse exposure across Manufacturing, Financial Services, Information Technology, Consulting and Media Industries. Jyoti demonstrates strong conceptual and hands-on execution experience in Organization Design, Role Clarity & Alignment, Performance Measurement & Linkage to Rewards, Leadership Development, Merger & Acquisition Due Diligence & Post Merger Integration, Restructuring & Change Management.
* Companies with Annual Sales Revenues between US$ 20 million to US$ 200 million
www.whitespacesconsulting.com
X – PM | A WIL Group Member
Ranjit Shastri is one of India's leading management consultants, with over 25 years of experience as a management consultant, entrepreneur, board director and investor..
Mr Shastri is a co-founder of, and major investor in two IT-enabled service companies, Smart Analyst Inc., a venture-backed decision support firm serving major life science companies; and Design Presentation Associates Inc., a provider of CAD drafting services for the global architectural, engineering and construction industry.
He also served as a member of the board of Vickers Systems India Ltd., an engineering and automotive subsidiary of Eaton Corporation (NYSE: ETN) for several years. He currently serves on the boards of Smart Analyst, Inc. and Design Presentation Associates Inc.. Mr Shastri has an MBA in finance from the Wharton School, and a B.Sc. in applied mathematics from Yale University.
He continues to work closely with Yale in expanding its engagement with India.
http://wilgroup.net
NEXO Business Consulting UAE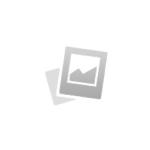 NEXO : Linking people and businesses with opportunities
Experts in Talent Search in the Middle East and African markets for Consumer Goods & Services, Logistics and Distribution, Infrastructure Development, Pharmaceuticals, Engineering among other industries that we are associated with.
JANIKIN ROOKE
The recruitment partner with focus on Engineering for Power & Oil &Gas, Energy & Climate Change, Investment Banking & Hedge Funds for Europe based in London and office in Rotterdam is Janikin Rooke.
The firm is founded by Shuvo Loha who is based in London and they specialize in retained search, contingent hires and managed agency recruitment services. The clients include the choicest of the multinationals in Oil& Gas, Energy & Climate, Investment Banking & Hedge Funds in Europe, SE Asia and Middle East.
www.janikin-rooke.com
MANTRANA
Mantrana Consulting Pvt. Ltd. has focus on total HR solutions. It has been set up senior HR professionals and experts including psychologists of international repute. Its distinctive competencies lies in training in Soft skills and psychometric assessments. The firm is founded by Rajan Sinha, CEO, Mantrana Consulting. He has qualifications of MSc.(Statistics), MBA from Lucknow University. Has done Diploma in Training & Development from ISTD.
Rajan Sinha is a Trainer in soft skills, selling skills and HR processes. Internationally certified FIRO-B, 16PF, DISC, FACET 5 assessor and Belbin team coach. HR consultant with several decades' experience in HR, administration, training & consulting across India, Africa & the Middle East
Amal K Das – Managing Partner & CEO of Good People Consulting LLP is Advisor to Mantrana Consulting Pvt. Ltd..
www.mantranaindia.com
Falcon HR Consulting Pvt Ltd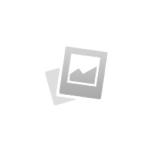 Falcon HR, is India's leading specialist Recruitment Services and Solutions provider for the global Oil & Gas, Engineering and Infrastructure industries. Have empowered businesses since 2002, offering unparalleled Recruitment, Staffing, RPO, Payroll Administration, Training and Consulting services. Have an enviable track record with reputed Clients – Indian corporates, Multinationals, and family driven businesses – partnering them closely to achieve their business goals.
Amal K Das – Managing Partner & CEO of Good People Consulting LLP is Advisor to Falcon HR Consulting Pvt. Ltd..